PIANO FORTE | A collaboration with Musician/pianist Zamir Havkin

The work occurs on a wooden board placed on top of a grand piano strings, when the wing is raised at an angle of 90 degrees to the wood, creating a small and isolated area. The stage space is flooded with the vibrations of the sound of the piano and affects the dancer. The movement, through its content, triggers the musician. The relationship between music and dance is based on improvisation. Piano Forte was first premiered in 1994, at the Curtain Up Festival. Since then, the work was performed in several festivals in Israel and abroad, including: "The Piano Festival", "Making art festival", Brotfbrik Festival in Bonn, etc.


---

A quote from a review by Shalev Dana / 'Erev Rav':

The Creation of Borer is essentially spiritual, and a deep reflection is directed in and out. This duet, like her other works, creates a constructed energy and occupies the entire space, far beyond the body and its limitations. Accuracy and measured pace gently pull attention to the concentration and devotion to the relationship between the sound and the movement. Tamars' choice to place herself in the midst of the grand piano is wonderful and surreal... the body moves in delicate vibrations of euphoria that has been approved... Zamir Havkin produces sounds of strings and wood that reminds one of the piano works of John Cage."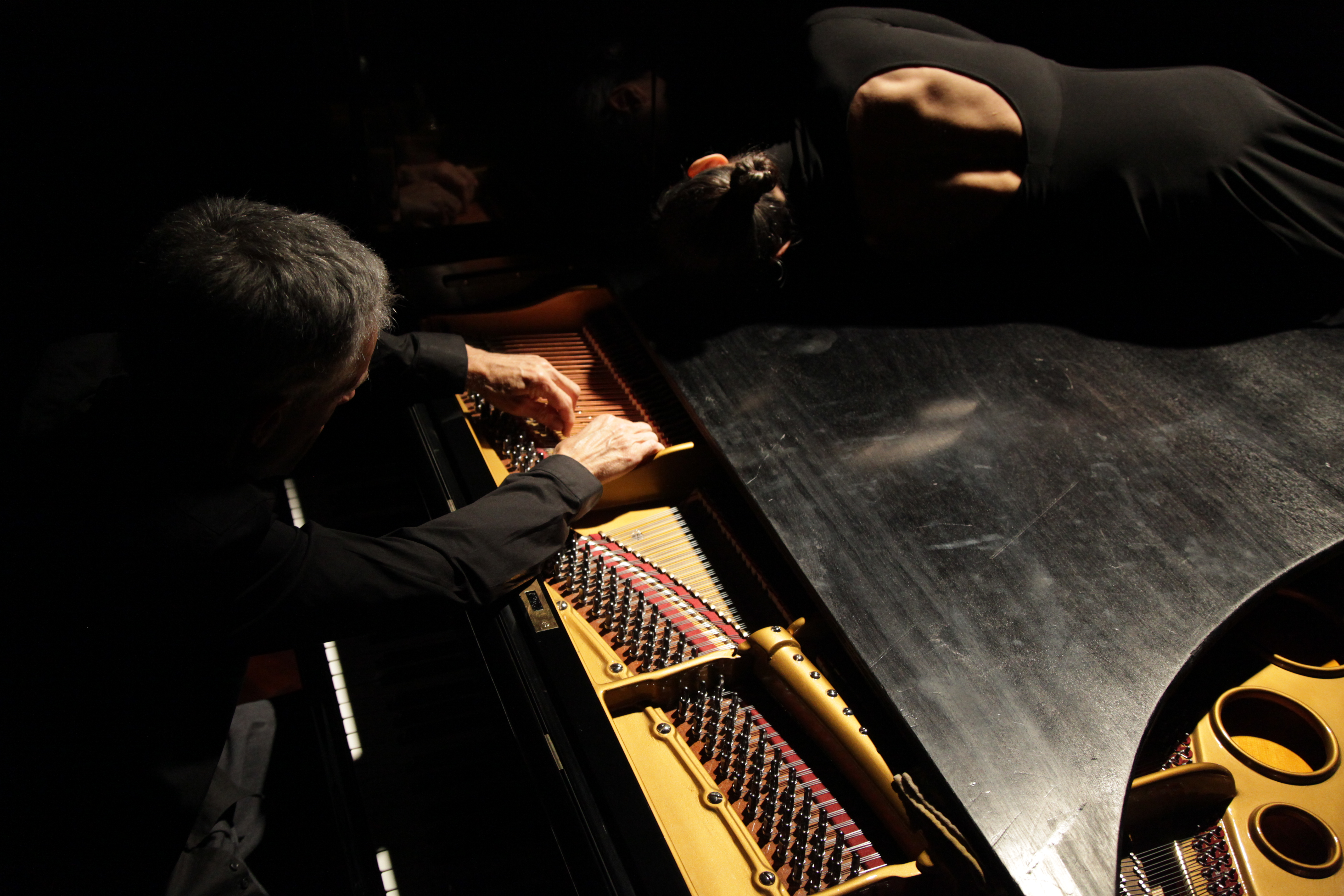 Photos by Tamar Lamm